Pumpkin Glyph and Math Center
I love making Glyphs with K-3 grade students. It's a great way to practice functional chart reading while having fun creating an item that represents the student. There are all sorts of glyphs you can create with your class. I wanted to share a pumpkin glyph my kids and past students have enjoyed. This would be great for October and two printables are shared below for your use.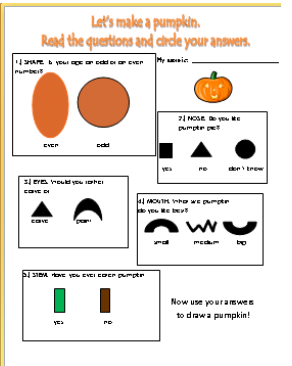 Here is an activity sheet to have students complete before you create a pumpkin glyph. It asks students to circle answers and shows the students what parts they need to complete the glyph. After they finish this sheet, they may draw a pumpkin using the parts they circled or you may have the pieces of construction shapes available for the student to create the glyph using precut pieces.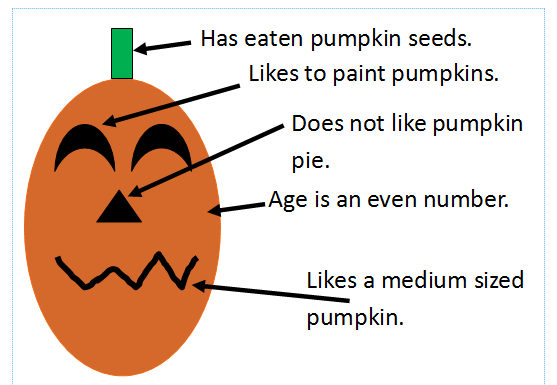 Display the finished glyphs and then you have a math center. Students answers question based on all the displayed glyphs. Students record their answers on the center sheet.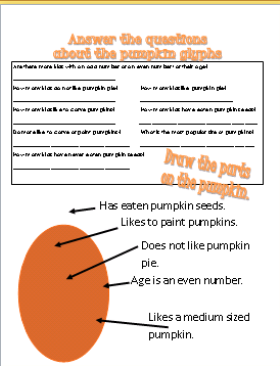 Click here to download the pumpkin glyph question sheet.

Click here to download the math center sheet.
© 2011-2015 PEN Group Online, Inc.